Casey Aiken
Law Firm - Rockville, Maryland
Casey Aiken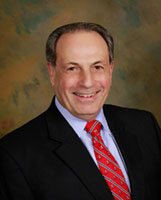 Mr. Aiken is a general practice attorney specializing in commercial real estate purchase and sale agreement preparation, negotiation, due diligence and settlement; commercial lease drafting and negotiation; civil litigation; business representation; and trusts and estates. Mr. Aiken is a BV-rated attorney by Martindale Hubbell.
Mr. Aiken has represented buyers, sellers, lenders, management companies, developers, contractors, landlords and tenants through all stages of acquisition, financing, construction, due diligence, leasing, and management. He routinely drafts, negotiates, and advises clients with respect to real estate leases, especially complex commercial leases. Aiken has a broad range of experience includes the negotiation and drafting of real estate leases for office buildings, shopping centers, shopping malls, warehouses and flex space, and ground leases. He also represents clients with numerous types of real estate transactions, including the sale and purchase of commercial real estate, property development, property management, commercial landlord/tenant issues, and related matters. Mr. Aiken has worked with local and state governments regarding land use matters and large-scale real estate projects, including development and land assemblage projects.
Mr. Aiken has represented and advised owners, shareholders, board members and investors in enterprises of all sizes and types. He has worked with entrepreneurs with respect to formation issues, including the selection of the appropriate corporate form (corporation, limited liability company, partnership, etc.). He guides clients through the process of constructing the necessary management documents, including articles of incorporation, shareholders' agreements, operating agreements, employment agreements, and many other corporate documents. He further assists such clients with due diligence and fund-raising efforts.
Mr. Aiken has tried numerous cases. His litigation practice includes the defense and prosecution of commercial lawsuits, contract disputes, and general civil litigation. Mr. Aiken maintains an active estate planning and estate administration practice assisting clients throughout Maryland and Washington, D.C. He designs and implements simple and complex estate plans through careful consultation with clients and drafts a vast array of estate planning documents, including Wills, Revocable Trusts and Irrevocable Life Insurance Trusts. He is routinely involved in the administration of estates in the Courts of Maryland, and Washington, D.C.
Mr. Aiken is the producer and moderator of '21 This Week', the only political talk show dedicated to the political issues of Montgomery County, and the State of Maryland which is aired 4 times a week on Channel 21 Montgomery Community Media. http://www.accessmontgomery.tv/
Business Law
We actively engage in working with entrepreneurs at all stages, from start up through mid-level to established concerns. We advise entrepreneurs with respect to formation issues.
Real Estate Law
We work with our clients in matters involving commercial and residential real estate law; with litigation disputes involving real estate, and the purchase, sale, development, and leasing of commercial and residential real estate.
Estate Planning
Estate planning allows you to provide for your family by creating a will, establishing a power of attorney or living will, making funeral arrangements in advance, and more.